Click here if you are having trouble viewing this message.

November 2020  - Happy Thanksgiving!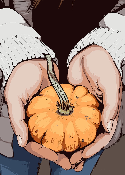 Giving thanks to our employees, customers, partners, vendors,
and future associates. 
          We appreciate your business and ongoing trust in our services.  From the entire Beringer team we wish you and yours a very Happy Thanksgiving.
Hot Topics for November 2020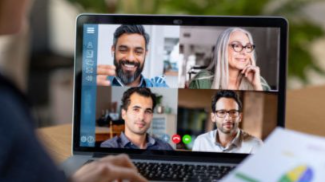 Microsoft Teams Key Shortcuts
     Microsoft Teams is a collaboration app apart of the Microsoft Office 365 platform. Complete with file sharing, video conferencing, screen sharing, apps, workflows, privacy and security. 
    Teams offers businesses a way to stay organized all in one place. This shared workspace is a key feature to team success and makes Teams an extremely user friendly tool.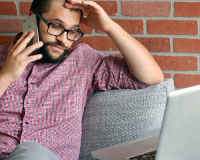 Legitimate mail is marked as Junk in Office 365
     Our team has uncovered a problem where Outlook classifying legitimate Emails as junk. Valid emails from clients as well as emails from within our organization were being sent to our junk folder.
     Mail is classified as Junk in Exchange Online and within the Outlook client separately. We had the Junk Filtering in Outlook disabled before this problem started...
Recent blogs from our team
Upcoming Events
BTG is co-hosting a webinar:
Coffee with ClickDimensions: Intelligent Dashboards 
(for our customers who are already using ClickDimensions)
12/10/20 10:00 AM EST - 30 min.
*Bonus - attendees will receive a  $5 eGift card. 
What's happening at Beringer Technology Group?

* For over 15 years, BTG has continued to achieve Microsoft Gold Partner Status, now with competencies in Cloud Business Applications, Cloud Productivity, Collaboration & Content and Small & Mid-Market Business Solutions.(see our blog)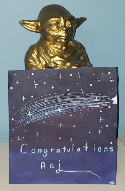 * Employee of the Month for November is...Raj Singh!  Congratulations from your team members!

* Jaqueline Steffen from our Dynamics 365 Team is now engaged! 
* Taryn Ericsen from our Accounting Team and Jon Kidder from our Managed Services Department are also engaged!
Beringer Technology Group
612 E. Woodlawn Avenue, Suite 200, Maple Shade, NJ 08052
Phone: 856-325-2800
DeckWright Corporation, a Beringer Technology Group Company
628 Shrewsbury Avenue, Suite E, Red Bank, NJ 07701
Phone: 732-747-9373

Click here to unsubscribe or to change your Subscription Preferences.