Click here if you are having trouble viewing this message.

  Best wishes for good health, success, and prosperity in the New Year!              January 2021
Customer Spotlight

As part of our ongoing commitment to support our customers, our team at BTG would like to highlight the accomplishments and good work that our customers provide to their client base and surrounding communities. Our inaugural feature this month looks at the Lions Eye Bank of Delaware Valley to focus on how this organization was founded and its continuing work to serve people through providing the gift of sight. 
Our team recently had the opportunity to speak with Jerilyn Giardina, Director of Partner Outreach & Community Relations at Lions Eye Bank of Delaware Valley, a longtime customer of Beringer Technology Group,  to understand the mission of the organization, and how local communities benefit from the critical services it provides.  Lions Eye Bank of Delaware Valley (LEBDV) was founded by a group of local members of Lions Clubs International from the tri-state area in 1957.  Inspiration for creation of the organization came through a plea from Helen Keller in 1925, to pursue a mission of sight conservation.
Today, there are about 80 eye banks across the US. LEBDV recovers tissue from approximately 800 selfless and heroic eye donors every year leading to about 1,000 successful cornea transplant surgeries in the Delaware Valley. Through organ donation programs, one eye donor can provide the gift of sight for 1-2 recipients.  
Surgical success for corneal transplantation is about 97% and is performed as an outpatient surgery, underpinned by high tissue compatibility without regard for matching blood type or other factors in most cases. A corneal transplant is a procedure prescribed by a physician due to eye disease, infection, injury, or loss of vision.
Last October, LEBDV held their annual Gift of Sight Charity Golf Classic – for the 26th year – to raise funding to assist community members who could not otherwise afford a cornea transplant. Beringer Technology Group has participated in this event over the years, to support this very important cause.
Volunteer opportunities are available at LEBDV, including a monthly gathering at the Clay Studio in Philadelphia to create Remembrance Butterflies, which are hand-made symbols of love and gratitude sent to Donor Families. Donations to support LEBDV's gratis tissue program for under/uninsured recipients are also welcomed.
Team members at LEBDV are reminded every day of the positive impact their organization has on the community, through messages of appreciation posted on the "gratitude board" in the conference room from cornea transplant recipients and donor families touched by donation.
As a longtime customer and partner of Beringer Technology Group, LEBDV has unique technology needs for activities to coordinate the programs for recovery, transplant, and volunteerism. BTG's ongoing managed IT services have contributed to the organization's success by supporting a secure, sustainable, and stable infrastructure for information gathering and exchange.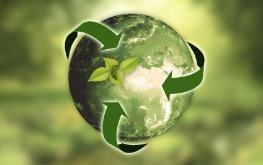 Recycling Technology Devices
Today it's not uncommon for the average person to have 3 or 4 electronic devices. But what happens when these devices are no longer useful or the owner simply wants the newest model? These old end-of-life (EOL) devices are causing a growing E-waste problem.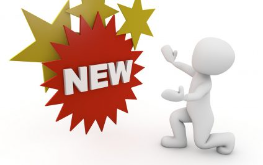 Power Platform and the Rebranding of Common Data Service
as Microsoft Dataverse
The Microsoft Power Platform is ever evolving! A few years ago we published an article on the use of one of its services call the Common Data Service. Well, Microsoft is now rebranding that as Dataverse. Same great features, but with a new name and updated terminology to appeal to the masses.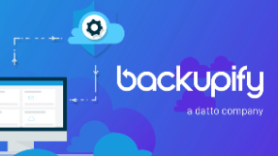 Cloud Data Backup With Datto Backupify
Disgruntled employees are not nice people, and when they leave they often make an  "exit statement" and wreak havoc on your network, or their company data and email. In some cases, they might delete their mailbox, OneDrive or SharePoint files, erase Teams history or delete contacts.
Recent Blogs From Our Team
Replay Our Recent Webinars
Good News From the Beringer Team
BTG Rookie of the Year
AND
BTG Employee of the Year
for 2020
was awarded to
Samantha Marzili,
Customer Services Coordinator
Sam's peers have said about her:
"Sam goes above and beyond in interactions with customers to help them feel heard, and assure them that their issues will receive the necessary attention until resolved."
"She does all this with grace and style and represents the company very well."
BTG  Employee of the Month
for December 2020
 was awarded to
Frank Campanella,
Technical Services Representative
Frank's peers have said about him:
"Frank consistently volunteers his time to make sure that clients are satisfied working after hours, weekends and while finishing his degree."
"He's a super star, and we're lucky to have him."
Beringer Technology Group
612 E. Woodlawn Avenue, Suite 200, Maple Shade, NJ 08052
Phone: 856-325-2800
Decker Wright Corporation, a Beringer Technology Group Company
628 Shrewsbury Avenue, Suite E, Red Bank, NJ 07701
Phone: 732-747-9373

Click here to unsubscribe or to change your Subscription Preferences.